7 Tips to Get Your Relationship Ready for IVF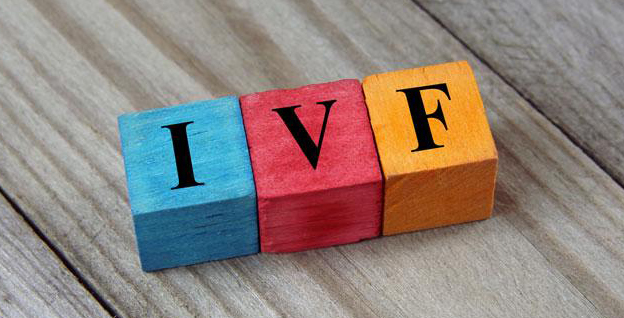 Teenagers constantly hear how "simple" pregnancy is to get and how crucial it is to avoid it at all costs. Therefore, it might be a complete shock when you decide to have a baby as an adult and find out it won't be as easy as you thought. Nobody can adequately prepare you for the suffering and heartache that come with infertility or the difficulties you and your partner will face on the road to a successful pregnancy.
In fact, a 2018 review of the literature found that for some people, infertility may cause sadness at levels equal to receiving a cancer diagnosis. The most well-known form of assisted reproductive technology (ART) is in vitro fertilization (IVF), and people who receive it are at a high risk of developing psychological conditions like anxiety and depression.
Experts believe that people experiencing infertility frequently feel so alienated, humiliated, and guilty. In addition to this , a couple's relationship may suffer greatly as a result of the difficult feelings and extreme distress.
So it makes sense that turning to ART after months of attempting to conceive would add more stress to an already challenging situation. According to the US National Library of Medicine, IVF is the most popular and successful form of ART. However, for many couples, the path ultimately leads them to ART, which might include fertility techniques like ovarian stimulation or intrauterine insemination (IUI).
There is "absolutely no doubt" that couples who undergo IVF experience a great deal of stress. Despite the fact that both partners are involved, they will each have different demands and coping mechanisms. As a result of how isolated IVF can be, mutual support is essential. Because of this, getting everyone on the same page in advance can considerably minimize the emotional burden.If you are prepared, you can prevent some problems from occurring.
In light of this, here are seven actions that professionals advise you to take to preserve your relationship throughout IVF.
1. Prior to the meeting, discuss some broad issues.
The key question is money, namely how much you have available to spend on this project. "I always advise patients to talk about creating boundaries. They may be flexible, but having that conversation is crucial.
Who will be genetically connected to the child will be a consideration if you need a donation for either sperm or eggs. Couples may also want to talk about their opinions on specifics like genetic testing, whether they want to preserve embryos for later use, and who they want to keep informed on their progress throughout the procedure (more on that specifically below).
2. Recognize that your partner may respond to difficult situations in their own way.
Everyone deals with emotions in a different way. This means that it's crucial to keep in mind that your partner won't always have the same experiences as you. "That doesn't mean you aren't in it together."
In the end, try not to criticize your partner's coping strategy, even if it differs from your own. Simply think of it as "This is how they process and how I process", and then try to find a compromise.
There is no right or wrong method to cope with life's challenges. However, it's quite understandable to desire or require additional assistance during this time, and that's when a therapist or other mental health specialist may be able to help (more on how to tap into additional resources later).
3. Communicate frequently, courteously, and plainly.
After all of this, the couples who do end up closer are the ones that have found out communication tactics. To encourage effective communication and develop empathy, the following method is suggested: Allow the speaker three to four phrases or minutes to talk, and then ask the listener to repeat what they heard. Switch after that. This makes everyone pause and pay attention, which can make a big difference.
Experts advise: "Communicate frequently and plainly about what you both need." So, for instance, say: "I want you to come to every doctor appointment with me," rather than "I want you to be there for me."
It is preferable to be clear about the assistance and support you would like to receive from your partner rather than leaving it up to them to figure it out.
4. Select the method for informing one another of news.
It can be useful to decide in advance how you're going to handle good and bad news because your preferences may vary. For instance, do you want to communicate information from the doctor about how many viable embryos you have immediately through text or phone call, or do you want to wait until you both get home at night to discuss it in person? Talking through those issues in advance and having a loose plan is incredibly useful.
5. Decide who will receive updates and establish talking time restrictions.
Because it can be difficult to keep quiet about an emotional experience that is consuming so much of your time and energy, updating your family and close friends can be beneficial. On the other hand, if you tell others, you'll also need to give them frequent updates, which may be exhausting—especially since IVF can rapidly feel like the only subject you ever talk about.
The experts we spoke with also advise establishing some guardrails around how much time you're going to spend talking about it once you've determined who will know. One partner wants to discuss every detail of how they're feeling or what happened in the clinic, while the other partner tunes them out.
6. Remind one another of the initial reasons you fell in love.
Schedule time for the things you and your partner like doing together while attempting to steer clear of discussing IVF on these dates. Plan dates where you concentrate solely on reconnecting as a couple and rediscovering the joy of being together.
It's crucial to recognize the impact this will have on intimacy and sex right away. Love, pleasure, and connection-based sex changes into sex for reproduction.
The experts we spoke with advised doing something enjoyable and frivolous once a month in addition to finding non-baby-related ways to be intimate, like renting paddleboards , going biking, going hiking or meeting up with other individuals.
7. Make use of extra resources
Therapy can be a valuable investment if you're having trouble getting on the same page or simply feel like you could use more assistance navigating IVF together. Even those who have never sought treatment previously discover that they require a lot of additional support. That doesn't imply that there's a problem with you or your relationship, though.
A lot of therapists who enter this field have some personal experience with infertility, which can lessen the stress of having to explain and educate your counselor about what you're going through. By doing this, you may move on to the crucial process of improving your relationships and communication skills as you work through IVF.
Share This Post