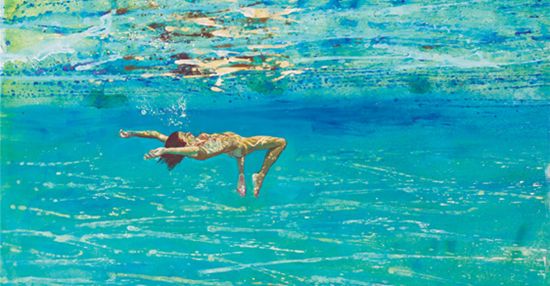 Painting by Maria Filopoulou,"UNDERWATER SWIMMER I" (OIL ON CANVAS) – 61x68cm. www.mariafilopoulou.com
"This mutation of the painterly element pushes the realistic aesthetics to its limit; it certainly refers to the dream of the fecunded sea, just like a woman's body to become a Mother…" – Comment by Daniel Sibony (psychoanalyst)
Crete Fertility Centre offers a comprehensive array of fertility treatments options for both men and women. Our services include:
IVM – In Vitro Maturation
MACS – Magnetic Cell Separation
PICSI – Μature sperm selection prior ICSI
IMSI – Intracytoplasmic Morphologically Selected sperm Injection
LAISS – Laser-Assisted Immotile Sperm Selection
Asynchronous Embryo Transfer (ASET) – Personalised embryo transfer to cover displaced endometrium receptivity
HLA – Human Leukocyte Antigenes/genetic typing
This section contains further information about each of our services to give you the opportunity to learn more about your fertility evaluation and treatment options.
Share This Page!