Another successful PRP treatment for Crete Fertility Centre!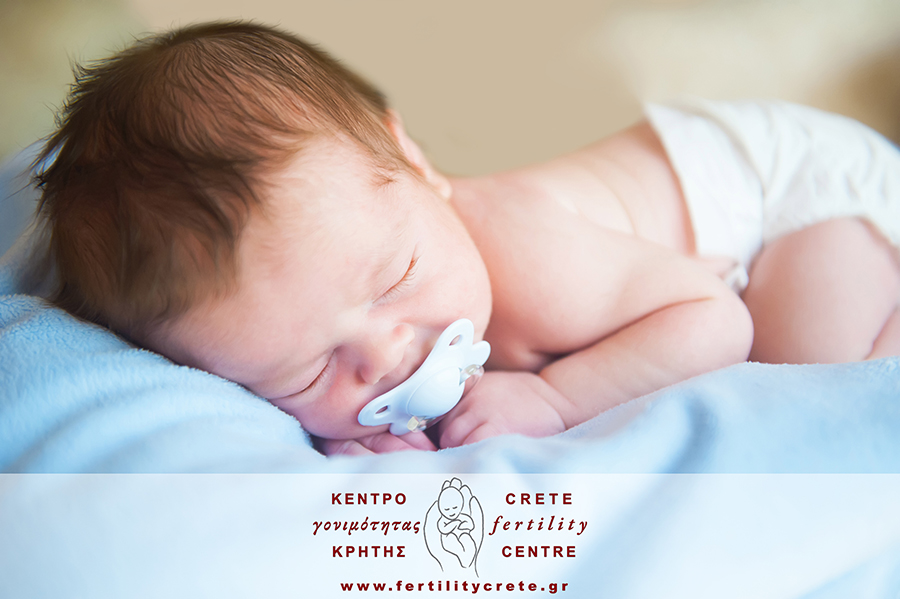 The successful results of PRP treatments for ovarian rejuvenation are clear and obvious in Crete Fertility Centre.
Our latest testimonial comes as a continuation in the series of the successful treatments which have led to an ovarian rejuvenation and furthermore to a successful pregnancy.
Ovarian PRP rejuvenation is a treatment which is routinely performed in Crete Fertility Centre with significant good results and feedback.
Testimonial
Hello Vivi and the magic team of the Crete Fertility Center,
I came exactly one year ago for a PRP treatment… Six months later, I got a positive pregnancy test.
I was waiting the second trimester ultrasound scan to announce you the good news (fearing till then of another miscarriage).
I am currently at 22 weeks pregnant, we are expecting a baby boy for the beginning of december.
Very excited but still a little bit anxious.
We would like to thank the charming Dr Mattheos for his job that might have help mother nature with an « old » lady of 43 (with a low AMH).
Best regards,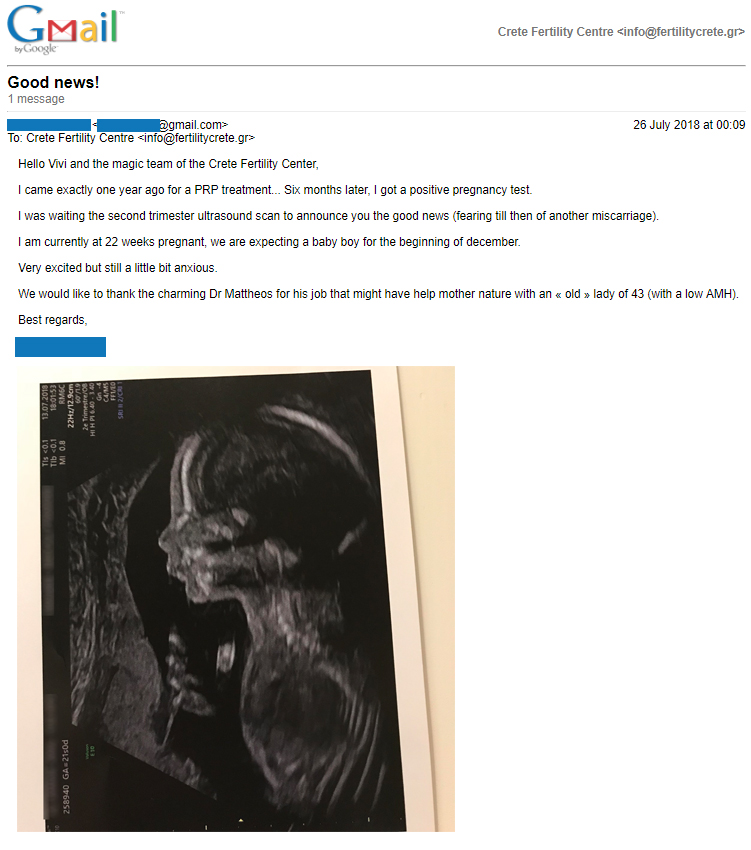 Share This Post