Rise and rise of the IVF middle-class single mothers… who say fathers are a thing of the past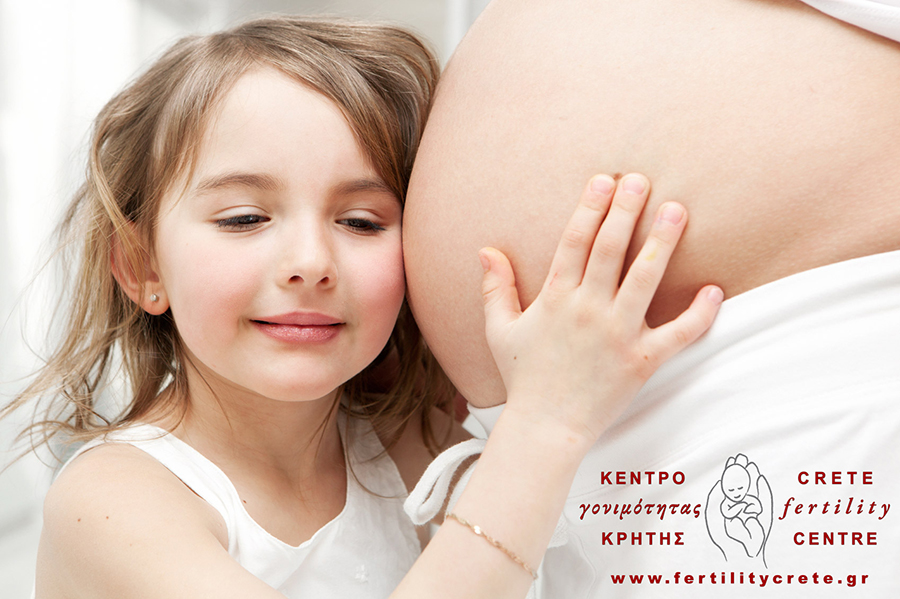 -Number of single British women seeking sperm has risen 55 per cent
-Set to increase further after first NHS-funded sperm bank has opened
-Lucinda Bird, 38, had baby, Raphael, using sperm donor
-She said it was a 'lifestyle choice'
-Charlotte Rees-John, 36, did the same after failing to find Mr Right
-Deborah Brown, 43, decided to have a child on her own after a break up
Lucinda Bird always knew that a conventional relationship was out of the question. 'I like things my way,' she explains. 'I'm not very good at compromising.'
As a result she focused on her career as a hospital administrator rather than finding someone to settle down with.
Now 38, Lucinda does share her life with someone. However, it's not a husband or a boyfriend — it's her daughter Raphael, who was born 15 months ago.
It remains to be seen how Lucinda will cope with the compromises required for mothering a toddler.
But one thing's for sure — she has never compromised on her desire to have a child alone. When she decided it was time to start a family, she didn't join a dating agency, she made an appointment with a fertility consultant.
Raphael was born after Lucinda paid £6,000 for IVF using sperm from a Danish donor. She says: 'Even among professionals there's still this idea that women do this on their own because they've got to a certain age and can't find anyone to have a child with. For me, it hasn't ever been about that. I knew straight away this would be the right way for me to become a parent.
'Public perception is that those who attempt IVF have a whiff of desperation about them. Yet for me it was a lifestyle choice. IVF is just another way of conceiving.'
Is that selfish? Lucinda argues not, though her child is destined to face awkward questions throughout her life, and may never call anyone 'Daddy'.
There'll also be the knowledge that she wasn't an expression of love between two people but ordered like a commodity. Given that the latest figures show nearly 2,500 single women had a baby via IVF with anonymous sperm donors in 2012, Lucinda is far from alone in her desire to bring up a child without a man.
The number of single British women seeking sperm rose by 55 per cent between 2000 and 2012. It is set to increase further after the first NHS-funded sperm bank opened a fortnight ago.
The National Sperm Bank, based at Birmingham Women's Hospital, intends to cut the cost of buying sperm to around £300 per sample. Sperm from overseas can often be double this. It's funded by a £77,000 Government grant and run by the charity National Gamete Donation Trust. And it is targeting women like Lucinda.
Trust chief executive Laura Witjens says: 'The aim is that we'll have enough surplus sperm so that we'll be able to set up a service for people like single women and same-sex couples.
'The [demand from] these groups has grown exponentially. It's become more socially acceptable to say: 'I haven't found a guy yet, I don't want to wait for him — but I still want a child.' '
Lucinda firmly believes that society needs to rethink the view that only families with fathers make a good environment for children. However, many people vehemently disagree.
The former Bishop of Rochester, Michael Nazir-Ali, who once chaired the ethics committee of Britain's fertility watchdog, the Human Fertilisation and Embryology Authority, says: 'This is social experimentation. It's one thing for a child not to have a mother or father through tragedy but it is another to plan children to come into the world without a father.
'Research tells us that children relate to their fathers differently than to their mothers, and this is important in developing a sense of their own identity. In particular, boys need closeness to their fathers for a sense of security and developing their own identity, including appropriate patterns of masculine behaviour.
'The results of 'father-hunger' can be seen in (lack of) educational achievement and on our streets, where it contributes to delinquency.'
But finding a man was never an issue for Lucinda, who studied fine art at Bath University before becoming a hospital administrator in the city.
When she was in her 20s, the men she dated were usually older and had already had children — they weren't interested in having any more.
Then, at 30, Lucinda moved to Cornwall to be nearer her parents. An only child, she says: 'I was single and still childless. I made a pact with a girlfriend that when we reached 35 we'd seriously consider going it alone.'
In May 2012, when she was 36 and her circumstances were unchanged, she contacted a fertility consultant.
She opted for a Danish sperm donor due to a shortage of British donors.
'I narrowed it down to three before getting my parents involved in the final selection,' she recalls, insisting that her mother and father encouraged her to pursue motherhood this way. All three of them picked a tall, 27-year-old, fair-haired mathematics student and writer, who was prepared to accept contact from a child when they reached 18.
Lucinda's first attempt at IVF was successful. 'I produced seven eggs, six were fertilised and four became viable embryos,' she recalls. 'I had one transferred into my uterus and the remaining three frozen. I fully intend to use at least one of them at a later date.'
Lucinda, who lives in a four-bedroom bungalow in Truro, describes discovering she was pregnant as 'overwhelming', adding: 'I had my parents and close friends to celebrate with, and it never occurred to me that I should share this with a man.
'While I'm certainly not a man-hater, I know what's right for me. I didn't want to trick some guy into having a baby. This seemed a more honest way of creating my family.'
Not only was the pregnancy textbook, the birth went like clockwork too, thanks to Lucinda's forensic planning. 'I wanted a Caesarean section because I wasn't prepared to give birth any other way,' she states. 'I didn't want to go through uncontrolled pain or be a situation where I couldn't be in control of the outcome.
'I booked my operation via the NHS, for the first of August, a week before my due date. I even selected my anaesthetist. Mum was there. It was wonderful.'
Little Raphael came into the world weighing 7lbs 4oz. And Lucinda insists she's prepared for the uncomfortable questions her daughter will doubtless ask when she's older. 'I shall be honest with her from the start,' she says.
'To me it's the same principle as telling a child they're adopted. I'll tell her how lucky I was to have her.
'Rafi's already proving to be a tough little cookie. I call her my little Viking and I know she'll cope admirably. She doesn't need a father, she'll have plenty of male role models in her life. We're a very close family — there's my father and my grandfather to guide her.'
IVF doesn't come cheap, typically costing £5,000 to £15,000 per round. But it produces multiple eggs, unlike the cheaper Intrauterine Insemination method, where sperm is inserted directly into the womb.
IVF also allows women to freeze embryos for future pregnancies and offers higher success rates for older women, as only the best eggs produced are selected for fertilisation. Those who choose to go it alone tend to be women used to professional success. As Dr Luciano Nardo, a gynaecologist with the Reproductive Health Group fertility clinic, says: 'Typically they are intelligent, highly focused career women in their 30s and 40s.
'They know exactly what they're coming in for, and they want it done yesterday. They like to have control over everything in their life — they don't want to wait for the ideal relationship either.'
Charlotte Rees-John, 36, certainly likes to run her private life as efficiently as her work life. Having failed to find Mr Right, she put together a financial forecast to determine if she could afford to raise a child alone.
'From a really young age I've been massively maternal,' she says. 'But the most important thing for me was to know that I could provide a stable and safe environment — not just a loving home but a financially secure one, too.
'I worked out how I could afford to take a year off work, I calculated the amount I'd need to put aside for childcare when I returned to work and, obviously, I factored in the cost of fertility treatment.'
Charlotte also swapped her Manchester city-centre flat for a three-bedroomed home in a suburb of Stockport, where she would be close to friends and baby groups.
She has had an eight-year relationship but it ended when she was 30. Then, at 35, she decided to have a child alone. 'Mr Right Now was out there,' she says. 'But I didn't want to end up being with somebody, having children very quickly then four years later splitting up and putting our children through that.'
She contacted a Manchester fertility clinic and donated her own eggs, meaning the cost of her treatment was significantly reduced to £2,500.
'I genuinely thought that if it didn't work for me then at least I could help someone else,' she says. 'Of course that child is able to contact me when they reach 18, and I had to think through the consequences of that, but I decided it was the right thing to do.'
Charlotte selected a British sperm donor 'because I wanted him to look as physically close to me as possible. Fortunately there wasn't a wait. I went for medium build and ginger hair.'
She produced 13 eggs — seven of which went to another woman (Charlotte doesn't know if there's been a baby). Of the six she had fertilised, four developed very successfully. She had one implanted in her womb and the rest frozen.
However, her pregnancy wasn't without complications. Charlotte had a burst appendix, which required surgery, then she experienced early contractions. At one stage she feared she would lose her baby. In the end, daughter Thea was born early, at 34 weeks, in May this year.
Charlotte, who adores motherhood, believes the current NHS policy on who is eligible for free IVF is unfair.
'Whether you're a man and a woman, or two women, you're entitled to a minimum of two free rounds. Yet single women have no choice but to go private — that's a moral judgement the NHS shouldn't be making.'
However, there's a wall of evidence to show that boys and girls fare less well in the absence of father figures.
A study by the University of Canterbury in Christ-church tracked 700 girls from preschool to adulthood and found that teenage girls raised without fathers were more likely to have depression, behavioural problems and drop out of school.
The University of Melbourne showed that boys are more prone to delinquency if they lack a father figure. And last year McGill University scientists even suggested that growing up without a father can permanently alter the brain — causing children to be more aggressive and angry.
However, mum Deborah Brown refutes the notion that she's selfish for having her son Toby, who is about to turn one, without a father figure in his life. 'Everyone's different, and people should accept that,' she says. 'We're really happy together, he's my soulmate. He was meant to be for me.'
The 43-year-old from Cheadle, Cheshire, decided to have a child on her own in November 2012, after breaking up with her boyfriend of two years.
She recalls: 'My cousin said to me, 'Why don't you do it on your own?' The consensus among family and friends was that I'd make a good mum, and I was certainly able to afford it.'
After qualifying as a chartered surveyor, Deborah had worked and played hard, going on several foreign holidays a year. Babies were not on the agenda at all until her late 30s.
After trying and failing to get pregnant with her then boyfriend, Deborah spent just under £10,000 on donor sperm and IVF. 'I went for a Danish donor with super-fertile sperm — he has a higher sperm count than most men,' she says.
'According to the website, my donor is very successful at 'getting' women pregnant. Already four women had become pregnant using his sperm.
'While his sample was £1,500 more expensive, I reasoned I should maximise my chances. All I knew was that he was a carpenter, tall like me and 45. I was also given his blood group, height, hair, eye and skin colour.'
Deborah produced three eggs, two of which were good enough to be fertilised. Both developed into embryos and were put in her uterus. One failed to implant but the other was a success.
'At 13 days I did a test and then rang my mum, screaming down the phone that I was pregnant,' she says. After a blissful pregnancy, Toby arrived last November, weighing exactly 8lbs.
Deborah has now returned to full-time employment, relying on her mum's help with Toby. 'They're my two favourite people in the world,' she says. 'When I see them together it's incredibly moving. He adores her.
'My mum, when she realised I wanted to have a baby on my own, suggested half-jokingly that I should just go and have a one-night stand. I was shocked — she's normally very prudish — but I understood her rationale. She desperately wanted to be a grandmother, and I absolutely wanted to have a baby.'
Deborah has bought books that explain to children about Daddy being a sperm donor, and will broach the subject with Toby when he's old enough. As for a father figure, it is for now out of the question. 'I'm really not bothered,' confesses Deborah. 'I have very high standards. Any man would have to be perfect for Toby.'
Meanwhile, Lucinda insists she's looking forward to visiting Denmark when the time comes for Raphael to meet her donor father. 'She's such a wonderful child — he's really missing out on knowing her,' she says.
You can only hope that Raphael, and the other children born this way, don't feel they are missing out too.
Source: dailymail.co.uk
Share This Post